ZuluTrade was founded in 2007 by Greek entrepreneur Leon Yohai and is located in Wilmington, Delaware.
The platform focuses on Forex trading and supports nearly 50 brokers, although ZuluTrade recommends using AAAFX, which is owned under the same holding company and as a result consistently offers the best spreads.
Currently ZuluTrade offers close to 30,000 Signal Providers (ZuluTrade's own term for traders) to copy and also allows investors to copy the portfolios of other investors/followers. That said, a large number of Signal Providers are inactive or simply not profitable, a result of ZuluTrade's very open approach, allowing anyone to sign up as a Signal Provider.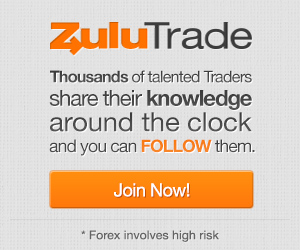 The trading platform itself is very simple to use, allows adjusting of pretty much every aspect of a trade and the money/risk management features integrated into ZuluTrade is second to none. ZuluTrade also provides the full trading history for all the Signal Providers on their network including accounts the Signal Provider might have held previously and how those accounts fared.
The network allows for some good social integration and Signal Providers are given ratings by followers, although these need to be taken with a pinch of salt as they largely consist of negative reviews from inexperienced investors expecting to make an overnight fortune.
Signal Providers get paid on a monthly basis and only get paid for profitable months unlike most other networks.
ZuluTrade also provides an interface called ZuluScripts for building automated trading strategies or robots, much like the very popular MetaTrader.
As with most of the leading social trading networks, ZuluTrade offers free demo accounts,  is free to join & trade and only takes their cut from the spread.